In the Beginning...
From our humble beginnings, Fairmont Baptist Church has sought to share with others the good news of Jesus. We've attempted to work together and with missions allowing everyone to know that Jesus Christ is the Savior of all who place their faith in Him as their Savior and Lord.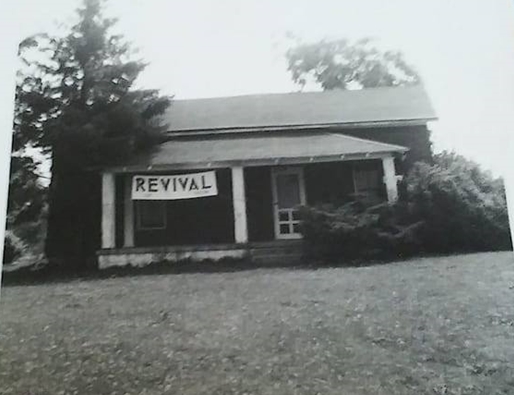 In November of 1962, Rev. Henry Lee Smith and family started a mission in his home on Melrose Avenue. Later he rented a location on Dayton-Xenia Road for the mission and the people gathered to serve and love God.
By January 1963, property on Marshall Rd. in Kettering, Ohio was purchased as a mission site that would become the permanent home of Fairmont Baptist Church. At the time, a 2-story house was the only building that was utilized as a meeting place for worship and Sunday school classroom space.
The mission was sponsored by Grace Baptist Church in Milford, Ohio.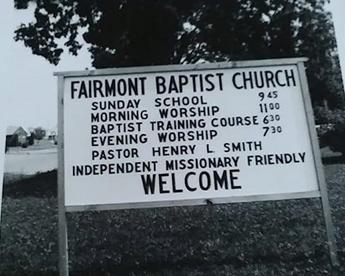 On June 8, 1963 with 10 charter church members action was taken and Fairmont Baptist Church had begun.
Twelve churches of like faith participated in this service and Rev. Henry L. Smith was named the Pastor of Fairmont Baptist Church.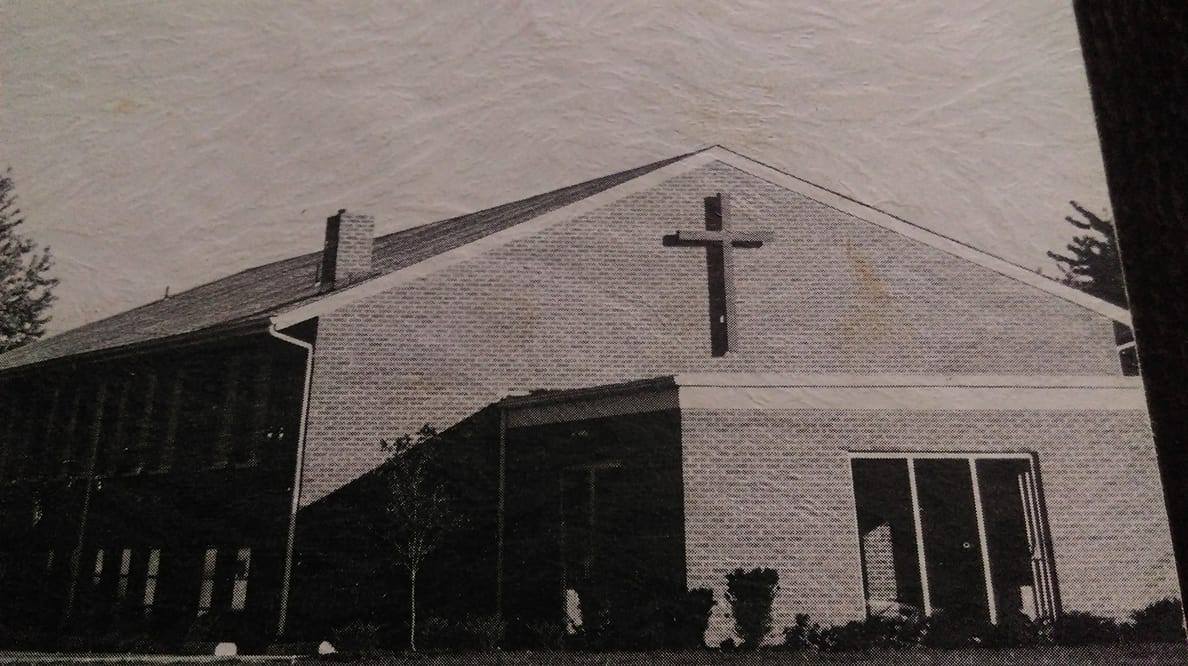 The 2-story house was no longer large enough to house the growing church family. Rev. Smith described the growth of our church as being "not rapid but steady". In the first few years, the membership grew from 39 people to 81 people joining in the worship and ministry of our Great God.
On February 7, 1965, the church voted to enter into a building program and by September 19, a short, groundbreaking ceremony was held after Sunday morning services.
Many trials and attacks from Satan appeared but through faith in our Lord, a lot of prayer, hard work, and teamwork a new building was constructed. It had an auditorium, 10 classrooms, a nursery, Pastor's study, and fellowship area.

During these years, the spiritual impact of Fairmont Baptist Church was evident by dozens of families attending church and being taught the Word of God.
The church financially supported missions and Christian education beyond Kettering, Ohio. By the time the church celebrated 8 years, Fairmont Baptist Church was sponsoring three missions: one in Toledo, one in Xenia and one in New Lebanon, Ohio.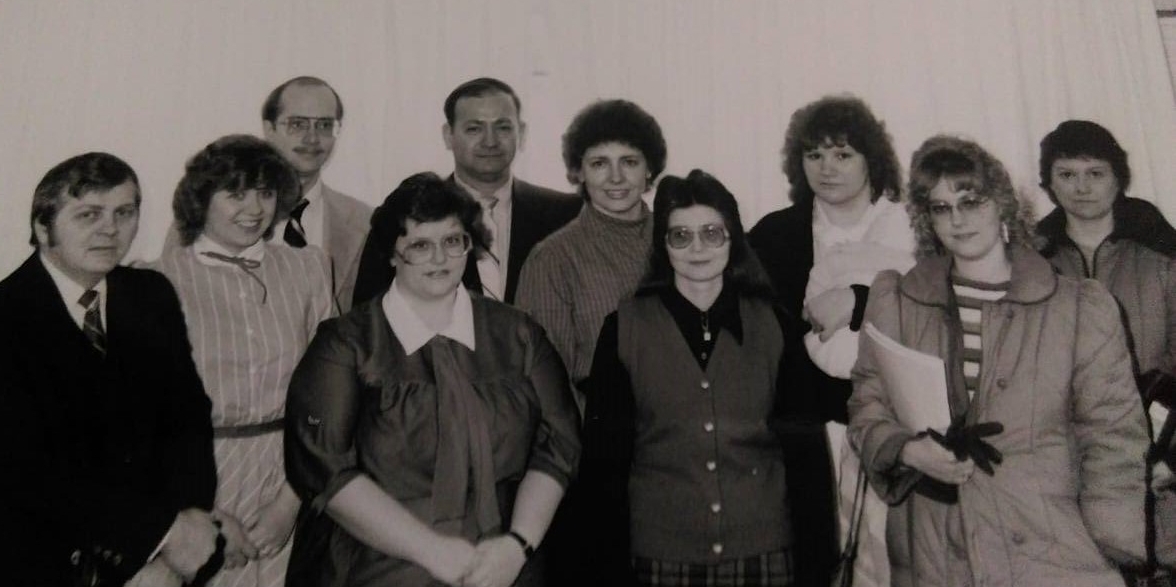 As the decades changed the commitment of Fairmont Baptist Church to share the Gospel never changed. The church continued their efforts locally and throughout the world where God's people worked together in Christian duty to teach all Christ had commanded.
During these years, many people grew in their Christian faith. Through activities, teen Discovery Bible studies, Christian service projects led by a group of dedicated workers, the younger and older generation experienced what God had for them because of the ministry at Fairmont Baptist.
The church sought to remain faithful to the God who had preserved them for the past 40 years by preaching and living God's Word.
Our church family continued into the new decade with the same desire to enjoy the Christian life God so generously given by His Son.
The missions of Fairmont Baptist Church expanded to include the Dayton Gospel Mission and Feed the Children.
In June of 2013, we reached a milestone by marking 50 years of serving God as a church focused on preaching the Gospel, sharing the Gospel, and making disciples. Pastor Chet Tibbetts invited founding Pastor, Rev. Henry L. Smith to preach this special Sunday.
Within these last few years, Fairmont Baptist keeps pursuing more ways to reach those around the entire Dayton, Ohio area. God loves the whole world and we want to share how much He does that He sent His only, begotten Son to die for their sins.
We pray that God will keep using His church (right here in Kettering, Ohio) to share the Gospel and mature believers.
Our PASTORS SINCE 1963
(in chronological order)
Henry Smith

Walter Jones

Lloyd Roper

Daryl Owens

Jim Ledford

Steve Maxie

Phil Morrow

Zary Shealy

Chet Tibbetts

Wesley Beckner